Super Bright LED Flashlight
Made Tough Enough For The Military, But Practical For EVERYONE
Light up any space, or use the STROBE & SOS features in emergencies.
Perfect for the home, car, working, hunting, climbing, fishing, camping and outdoor activities.
The Super Bright LED Flashlight is one of the brightest flashlights on the market, providing up to 3,000 Lumens. The Adjustable Zoom gives you the wide field of view and brightness that other flashlights just don't have.
Its durable, MILITARY GRADE ALLOY body is built for the most EXTREME CONDITIONS. The WATERPROOF design give you the peace of mind that it will work no matter what; heavy rain, snow and any extreme condition!
Flashlight are recommended by Governments and Experts around the globe to be a part of your Emergency Preparedness Kit
Design Concept Super bright flashlight: Highest lumens reachable up to 90000 lumens Powerful led flashlight uses the latest imported CREE XLamp XHP70.2 LED OR CREE XLamp XHP50 26650 flashlight: Use the 2*18650 or 2*26650 rechargeable battery compartment to make the working time longer. Battery capacity display, Zoom led flashlight: telescopic zoom USB flashlight: Micro USB for computer USB, car USB, USB charging plug, charging the flashlight Constructed from aero grade aluminium alloy Robust HAIII military grade hard-anodized Waterproof in accordance with IPX-6, Water-resistant, can be used in rainy weather, but can not put it into water Suitable for working, hunting, climbing, fishing, camping and outdoor activity etc Impact-resistant to 2 meters Product parameters mode:3 mode Name: XHP70.2 flashlight Model of LED Beads: CREE XHP70.2 Body Material: Aluminum Alloy Lens material: Convex lens Emitting Color: white light Battery Type: 2*18650 rechargeable battery or 2*26650 rechargeable battery(Not included) Charger: Micro USB Micro USB Charger output voltage: 5.0V flashlight input voltage: 5.0V Feature: Power display, zoom dimming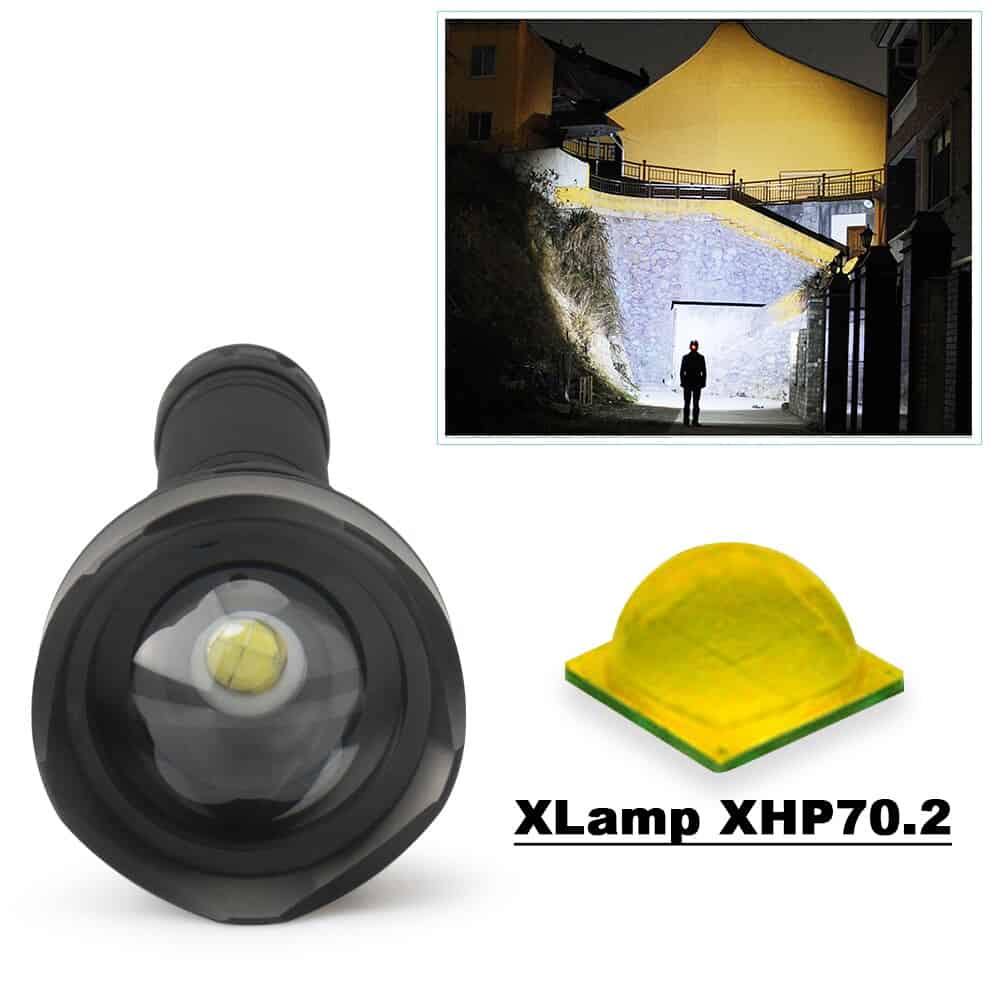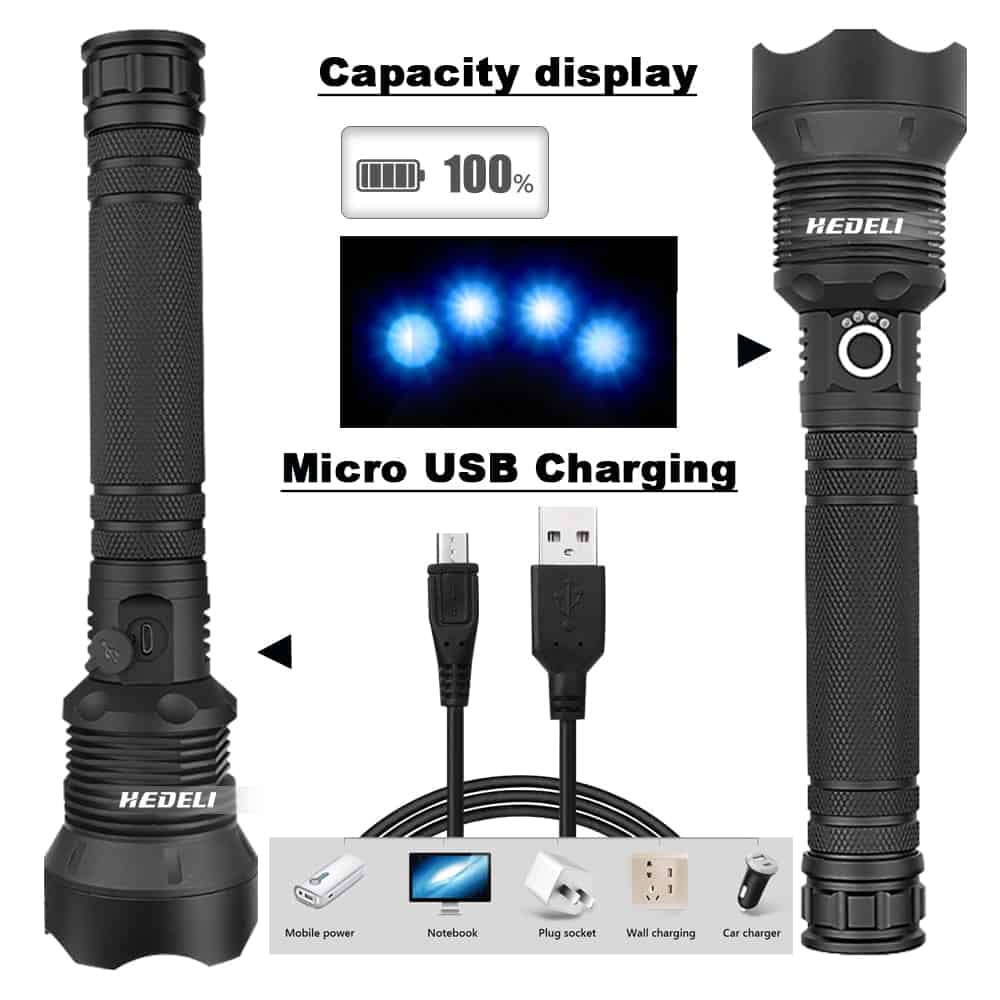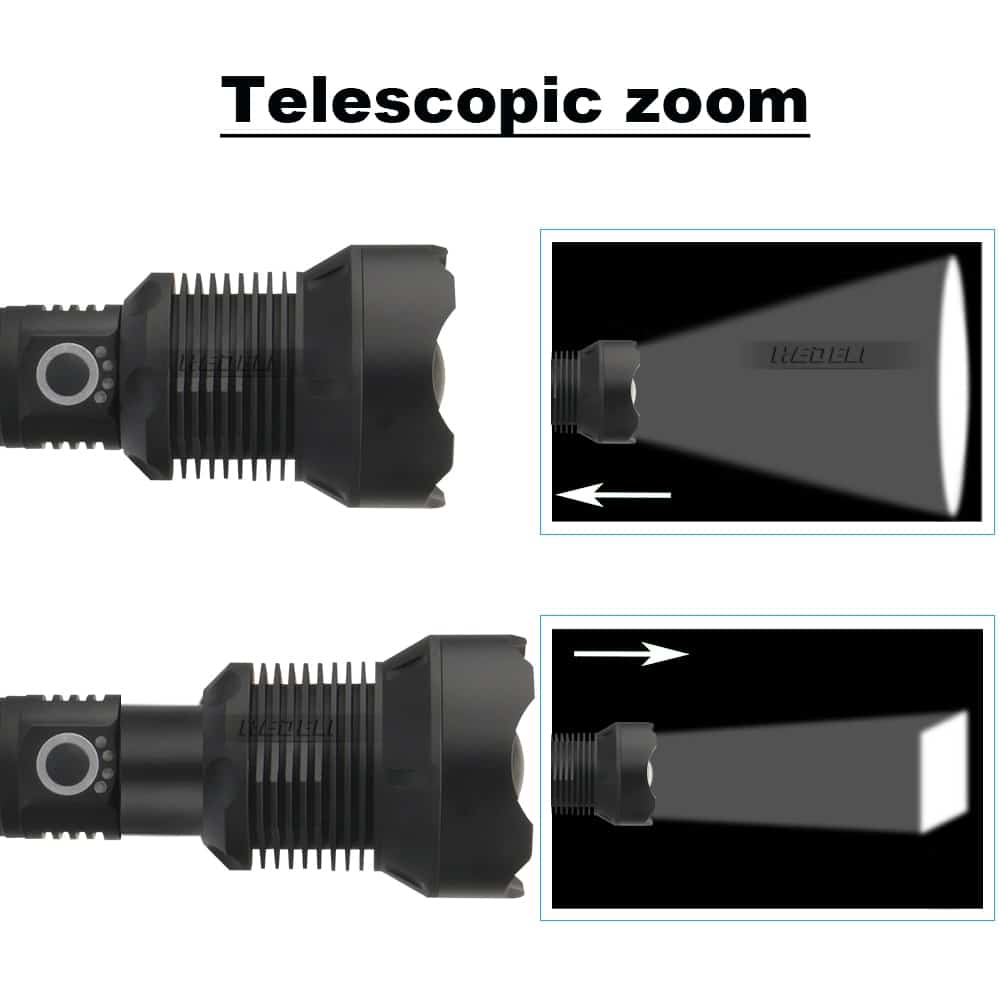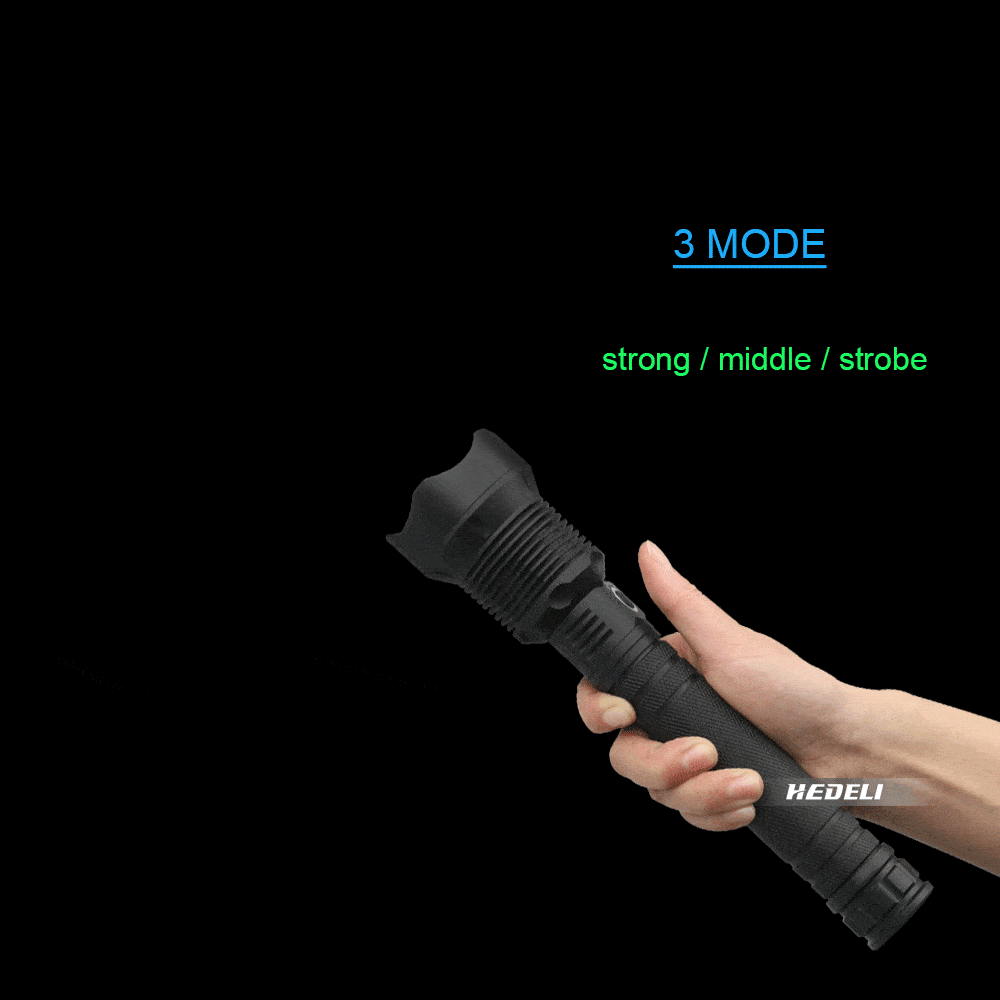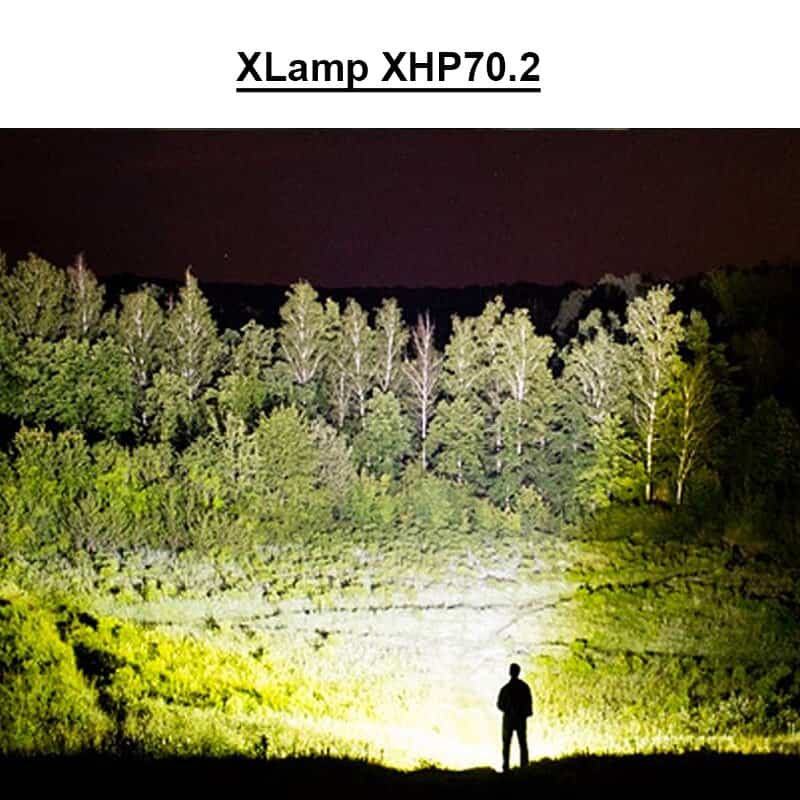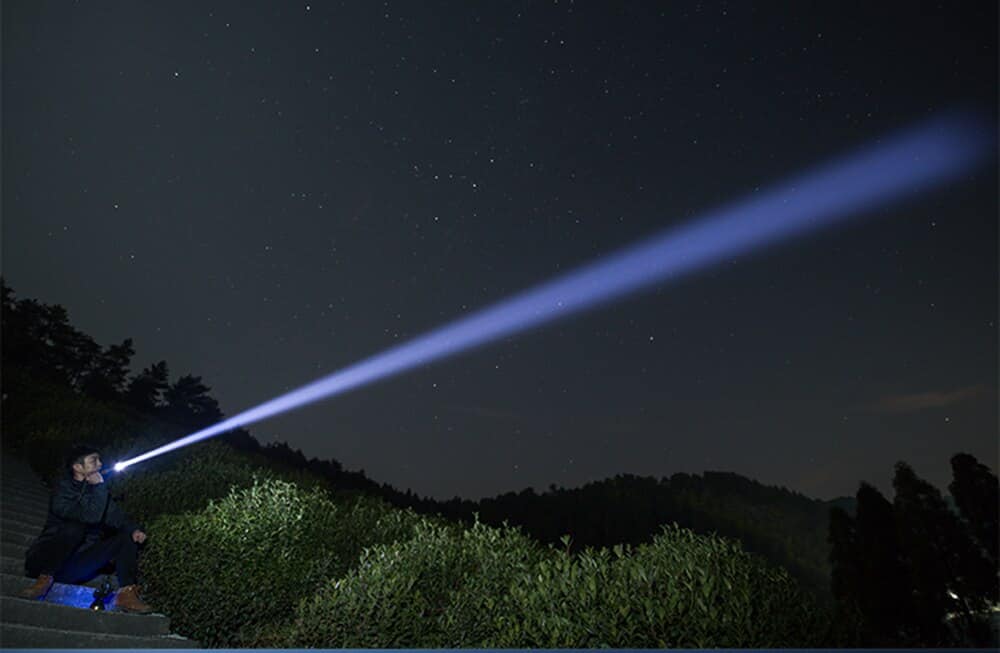 Product parameters
mode:5 mode

Name: XHP50 flashlight

Model of LED Beads: CREE XLamp XHP50

Body Material: Aluminum Alloy

Lens material: Convex lens

Emitting Color: white light

Battery Type: 1*18650 rechargeable battery or 1*26650 rechargeable battery(Not included)

Charger: Micro USB

Micro USB Charger output voltage: 5.0V

flashlight input voltage: 5.0V

Feature: Power display, zoom dimming powerful led flashlight use the latest imported CREE XLamp XHP50 LED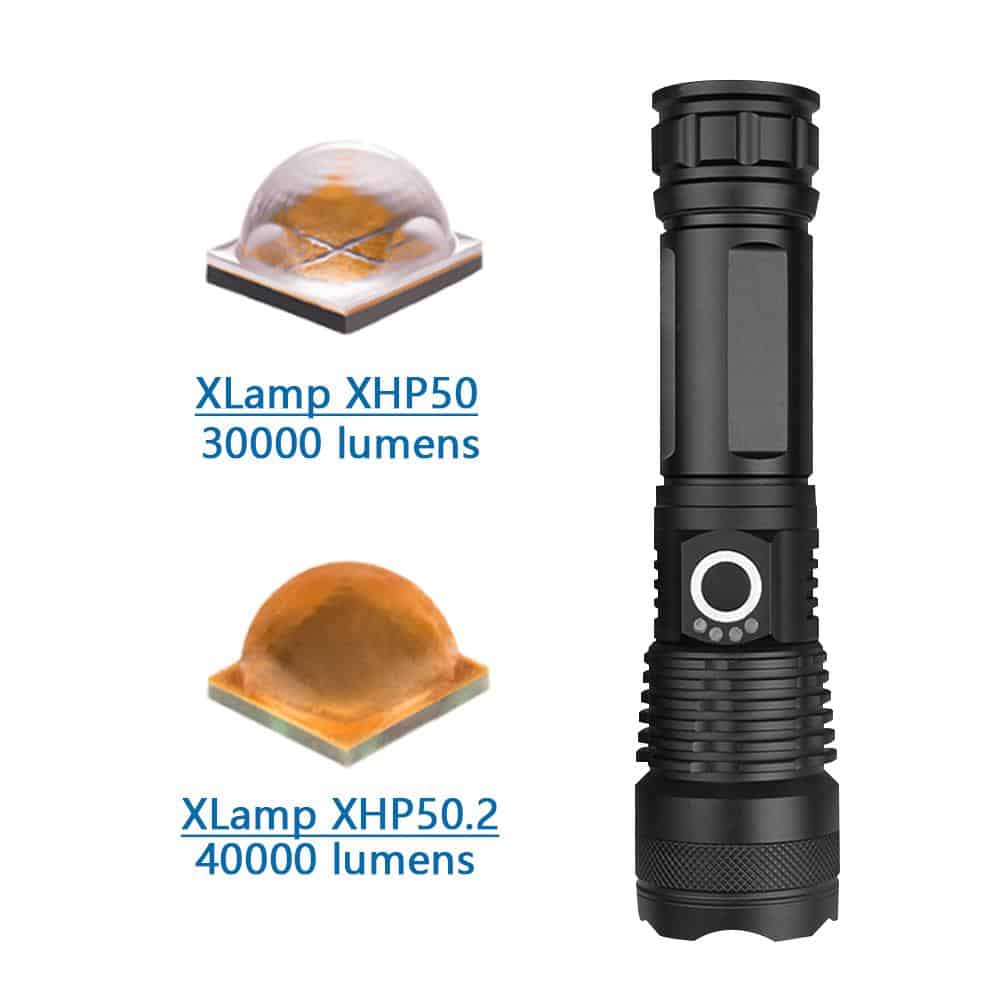 USB flashlight: Micro usb for computer USB, car USB, USB charging plug, charging flashlight
Zoom led flashlight: telescopic zoom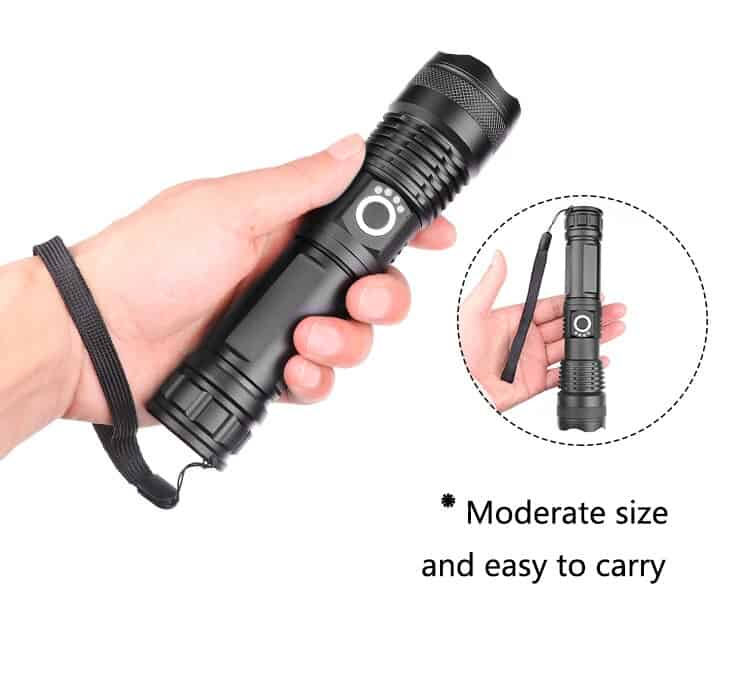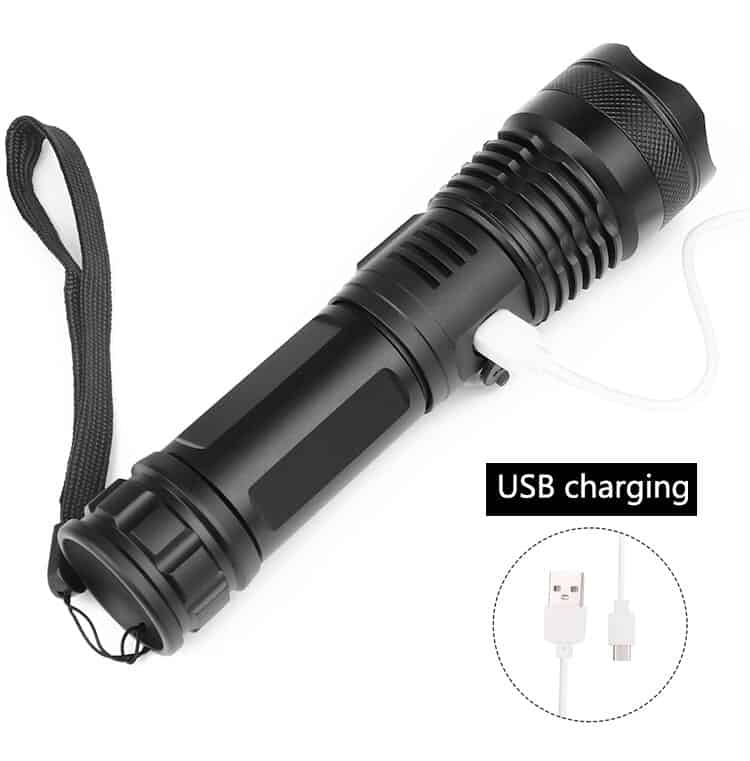 Super bright flashlight: Highest lumens reachable up to 30,000lumens